Panchavadi Palam is undoubtedly one of the best satires ever made in Malayalam cinema history. It can easily be termed as the best according to our personal perception of things. This satire was directed by K G George, the master filmmaker who gave us classics like Yavanika, Irakal etc which are now being taught for cine aspirants in many famous film academies and institutes in India.
The film got released on 28 September, 1984. K G George, himself wrote the screenplay of the film based on the story of famous writer Veloor Krishnan Kutty. The movie was funded by one of the most popular film producers of that time, Gandhimathi Balan.
The wonderful list of artists in the film consist of some of the all-time best actors Mollywood had ever seen like Bharath Gopi, Thilakan, Nedumudi Venu, Jagathy Sreekumar, Srividya, Sukumari, KP Ummer, Sreenivasan, Venu Nagavally, Innocent, Alummoodan, Kalpana, VD Rajappan etc.
Music for the film was composed by MB Sreenivasan and Shaji N Karun, who later became one of the finest filmmakers of Indian cinema, cranked the camera. Editing of the was handled by MN Appu.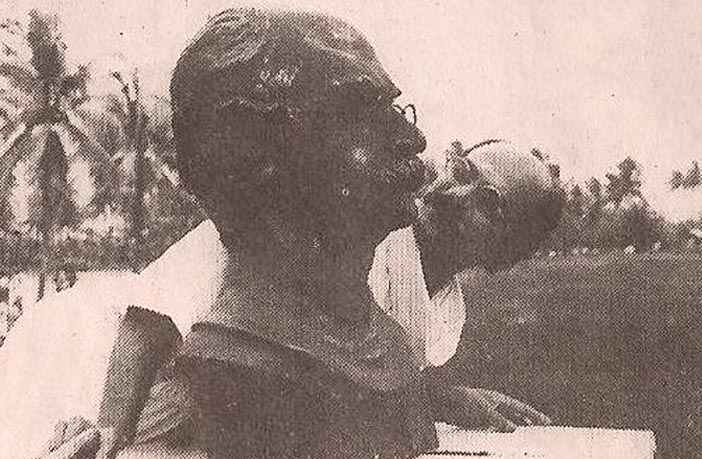 The film's specialty is it's exaggerated storyline and the caricature like characters which intended to satirize the political scenario of Kerala State and especially about the corruption among the politicians. Dusasana Kuruppu who is the president of the village, a henpecked politician wants to name a bridge in his village after him. He tries all possible means to destroy the existing perfectly serviceable bridge in order to build a new one and to give his name to that bridge.
With the help of crooked politicians like Shikandi Pillai and Ishak Tharakan, who is the leader of opposition party, he plans to destroy the old bridge and build a new one at another location. With their crooked and corrupt ways they manage to build a new bridge and inaugurates it on the day of Dusasana Kuruppu's daughter's marriage. But the bridge collapses on the very first day itself.
The whole story is told in a completely satiric and humorous manner. It is easily the best Malayalam movie in this particular genre.